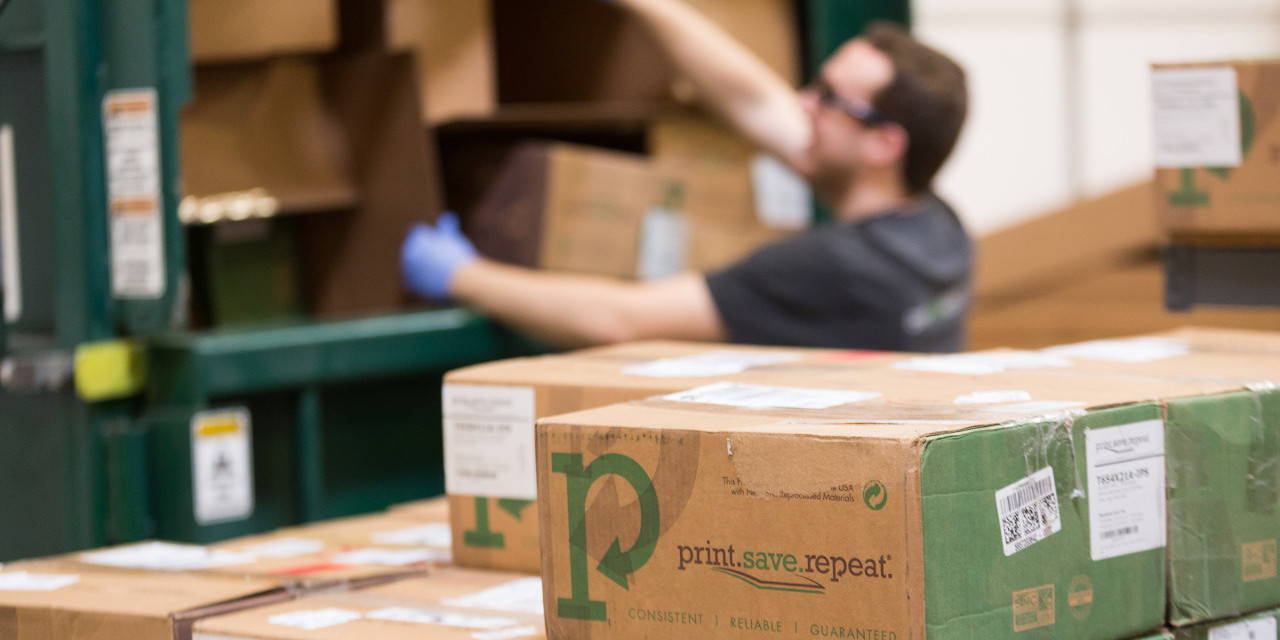 As a Print.Save.Repeat. customer, you get exclusive access to our simple, easy, and convenient recycling program at no cost to you.
Every Print.Save.Repeat. brand toner cartridge comes in 100% reusable packaging and a prepaid return shipping label. Simply put your old cartridge in our box, stick on the label, and give to your preferred carrier.
Recycling your cartridges is a tangible way to promote sustainability. Many cartridge cores can be reused up to 10 times!